Spanish language course Spain – download our brochure
More information about the Spanish language courses
The schools and the accommodation
We have partner language schools in the most beautiful cities of Spain like Seville, Marbella, Málaga, Salamanca, Barcelona, Valencia, Madrid, Alicante, Tenerife or in Granada. Besides the language, you will learn a lot about Spanish culture and explore new places. You can choose between living with a local host family or in a shared student apartment with other international students. In the host family you will be living the Spanish way of life and get a authentic understanding of Spanish culture and traditions. In the shared student apartment you will meet new friends from all around the world and live in a multicultural environment.
Your English language course
We also offer English language courses! Our partner language school for English courses is located on Malta. Malta is the perfect alternative to an English course in the UK because of it's mild climate and the location by the sea!
Find out more about our Malta English courses → here
The brochure includes:
Information about all locations

Information about arrival, timetable and freetime activities

Learning and teaching metholodgy

Accommodation information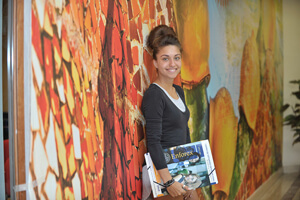 Spanish language course Spain
Partaking in a Spanish language course is totally voluntary. Thus, you don't have to do a Spanish language course before your internship in Spain. However, we recommend you to do so, if you have no Spanish skills at all or you just have a basic level of Spanish. With Spanish knowledge you can start more easily into your internship and make friends with locals to improve your language skills to a higher level. Therefore, a Spanish language course in Spain is the perfect preparation for your hotel internship abroad. With the intensive course you will begin to communicate quickly and the school offers and organises a lot of leisure time activities to do!
Your hotel internship
After your Spanish language course in Spain do not miss the chance of a hotel internship abroad! You will use your new language skills and gain important work experience abroad. We got partner hotels in Spain, Costa Rica, Malta, the Canary Islands, Mallorca, Ibiza and the Greek Islands.
Find out more about our internship vacancies above.