Spanish language school Valencia
Our partner school in Valencia is a large, wheelchair accessible school and a great place to encounter other learners.
The school in Valencia is an ideal place to learn Spanish no matter what learning style you prefer. Our students can practice what they have learned after class in the common areas: learning never stops in this fun and dynamic environment, and there is always someone around who is looking for a chance to chat and make a new friend. You can find information material about the Spanish language school Valencia here.
Location Spanish language school Valencia:
The building's excellent location next to the University of Valencia situates the school just a few minutes from the beach and the city center, which means that it is right in the hub of the city as far as students are concerned.
Facilities
24 spacious classrooms, full of natural light

Small cafeteria

Big garden in front of the school
Computer lab with free Internet access

Wi-Fi (wireless access throughout the school)

Library and video room

Spacious common areas

Air conditioning and central heating
Price example Valencia Courses 2020

4 weeks intensive course  (20 lessons per week)

4 weeks accommodation, double room, shared student flat

Registration fee

Total

700 €

436 €

35 €

1.171€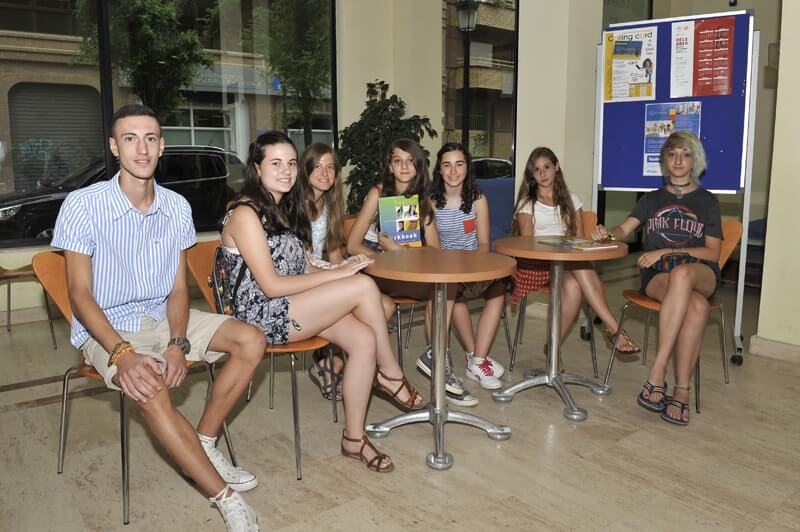 The city of Valencia
Valencia is Spain's third largest city and has experienced a cultural renaissance in recent years, as part of a real effort to make sure that it attracts more tourist visitors and stays relevant in terms of the Spanish culture, as well as bringing in more students and visitors from Spain itself. Located on the Mediterranean coast of Spain, it has everything from pristine beaches to fascinating architecture, a world class soccer team, sports facilities which attract huge international events, unique attractions, and a nightlife that lasts 'til dawn.
It is a wonderful place to learn Spanish because although it is very much a big city, it still has a small town feel that makes foreigners feel at home as soon as they arrive. If you choose to learn Spanish in Valencia then you will be able to experience it for yourself! With friendly local residents too, you are sure to have as many opportunities as you may need to practice what you learn in class while you are out on the streets.