If you decided to do an internship abroad that's great and if you want to realise your internship in Greece even better! But there are so many amazing places, how can you decide? If you already had a look on our website you might find it hard to make up your mind and to pick a country or even just an island for your internship in Greece. Well we want to make your choice a little bit easier by presenting an internship in Greece that you could do as an intern on Crete. Crete is one of Greece´ beautiful islands. We have many partner hotels on the Greek Islands that offer internship positions but of course every island has its own charm and is very different to the others.
We want to tell you more about this Greek Island so you know what an amazing internship possibility you have here if you want to undertake an internship in Greece!
Welcome to Greece! καλως ηρθες στην ελλαδα
Crete – Κρήτη
This island just got it all! Crete is the largest of the Greek Islands and the most popular! If you take a closer look on this beauty in the Mediterranean Sea you will understand why. Not only the astonishing landscapes but also the friendly and warm-hearted Cretans make this island a unique and beloved little spot in Greece and of course in Europe. Thousands of tourists visit the island over the spring, summer and autumn months. They enjoy amazing beaches, the most beautiful and clear sea, sightseeing and the Palace of Knossos. Just like every place in Greece Crete is very historical and tourists can be enchanted by its history and myths and of course by the food! Greek food is known to be delicious and the Cretan cuisine is just as tasty, but did you know that the Cretan diet is one of the healthiest in the world? Using fresh green ingredients and wild herbs that grow all over the island the quality of this diet lies in the basic foundation not in complicated sauces. So the Cretan cuisine is quiet special in Greece.
And don´t forget the olive oil and it´s rich flavor and delightful smell. When you wander through picturesque streets the aroma will amplify your holiday feeling and your appetite! And where there is food there will be Ouzo. If you visit Crete you have to try the dry anise-flavored aperitif that is typical for Greece and for sure famous and enjoyed worldwide. If you go out for lunch or dinner you might be surprised because the waiters usually serve a free traditional and often homemade desert after your meal. It is another little trait of the Greek mentality. The people of Greece just love sharing their food and ´feeding´ their guests. If you have the chance to visit a Greek family you will understand 😉 …afterwards you probably won´t be able to eat for at least a day.
But back to the olives: Greek olives are one of the most flavorful in the world. Cretans use the wood of olive trees to craft cutlery, bowls, accessories and much more.
Furthermore Crete has a lot of nature to offer: Many mountains twist and turn their majestic shapes all around the island and in addition the island is surrounded by such a blue sea you will hardly encounter anywhere else. You will see many goats climbing the mountains next to the highways and donkeys carrying the loads of their owners.
If you take a boat trip around the island it´s very likely that you will spot some dolphins as well. Crete just has the charm of the old days combined with such a warm hearted mentality that you will feel at home right away. Inevitably globalisation and the growth of tourism on the island changed Crete. But Cretans stick to their folk traditions and cultural heritage. For example Cretan dances are still danced at every opportunity not just at weddings sometimes people start dancing after dinner in restaurants when the music and mood is right.
In your free time you can enjoy hikes, the Palace of Knossos, beautiful beaches with many water activities (snorkeling, jet ski etc.), shopping and restaurants.
If you like warm weather, beautiful sea, beaches, good food, nature, mythology, a lovely mentality and traditions; you can do your internship in Greece and Crete is the island for you!
Find out more about exciting excursions on Crete: https://www.s-w-e-p.com/en/internship-crete-info/
Internship in Greece – Offer
One of our 5 star partner hotel is regularly looking for an intern on Crete in the
Public Relations Department.
The hotel is situated near a beautiful beach where you can spend your days off or let an internship day come to an end. The hotel will provide free board and accommodation and additionally the hotel pays pocket money of 400 € per month. In the beginning your mentor of the hotel will guide you through your tasks and after a while you will be performing on your own. You will be gaining valuable experiences abroad and learning for life.
That sounds great, right?
Your tasks as an intern on Crete
You will have a wide range of tasks during your internship in Greece in the hotel on Crete. The support of customers is always the most important task when it comes to Public Relations. Therefore, the support of VIP guests is even more important (very important 🙂 ). But the intern on Crete also has to focus on the support of incentive groups. The intern will be assisting during hotel tours. Another important task of Public Relations is dealing with and responding to complaints. In cooperation with the tutor of the hotel and together with travel agencies the intern has to work on the Complaint Management. Of course, there will always be some guests who won´t be content with the standards of the hotel or the services. Complaint Management is not the easiest part but it´s the most useful task an intern can carry out no matter what you´re gonna do in your future at one point you have to deal with complaints. So it is important to start preparing yourself. Additionally, you will be responsible for welcoming guests at the reception and at the entrance of the hotel restaurant. Another important part of the internship is the translation and evaluation of guest questionnaires.
What do you need?
First of all you have to be at least 18 years old and have to have an EU Nationality to be able to do your hotel internship in Greece. It would be a plus if your studies are related to Public Relations but it´s not mandatory. You can also just do a voluntary internship. Furthermore you should have good English skills. In addition you have to be very communicative and eloquent with a pleasant appearance and you have to stay friendly and calm even if clients are complaining (sometimes hotel guests can get a bit nasty but that will be an exception, don´t worry) so you have to be a very patient person. You should enjoy working with international customers and have an interest in tourism, travelling and the hotel industry. In addition you should also take delight in working with different languages and translations.
If you can identify yourself with this internship offer, we are more than happy to receive your CV. If you have any questions don´t hesitate to ask us. If Public Relations is not the field of internship for you but you would love to become an intern on Crete or realise your internship in Greece you can also apply for the Reception or Restarurant Department.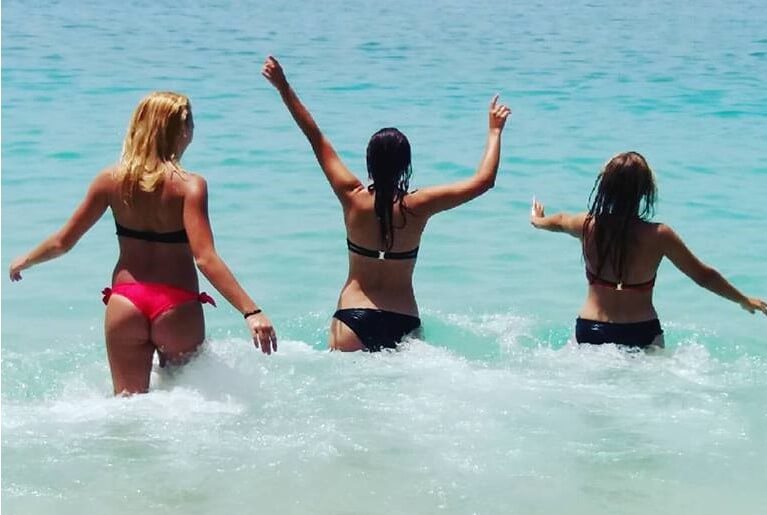 See you in Greece!